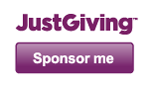 Thought it was about time I put pen to paper . Ventured to Sydney again for level 2 training in early June. Met a whole new group of people with only Juscinta from Wellington from our level 1 , and 13 others , 2 more round the worlders ,Phil and Jackie , none from my yacht ' Visit Santa's all from Australia and NZ ,Stuckey as skipper ,Will first mate and another teacher Trev who went RTW in 17-18 . Part of this was a 2 day sea survival course which was part classroom part practical . Afternoon of day 1 was in the pool , jumping in wearing life jackets , survival swimming ,denying life rafts ,getting them from the pool deck and from the water ,righting capsized ones and cramming 12 people at once into a very confined space . The main thing you learn is you never want to have to get in one. Due to the long weekend ,Sunday was on the yacht at dock doing the mandatory clipper safety briefing and race crew assessment . Second day of the course was mainly is the classroom with an exam at the end . To conclude we got to have some fun letting off flares from a small jetty in Rushcutters Bay.
Following day we slipped lines and headed out of Sydney harbour but not before a man overboard drill with Sophie going in the water to rescue Ruth the dummy. . Wind was a light to moderate NE so we set a course to windward up the coast toward Pittwater . It was soon apparent that the Humpback whales were migrating up the coast in large numbers and we were treated an ongoing display.
In between whale watching we practiced tacking manoeuvres and reefing and unreefing the main. As the breeze was dying out we headed into an anchorage Refuge Cove for the night rather than drift around.
Following day ,after another MOB drill, we tacked up the coast into a steadily increasing noreaster. We were to sail all night and have our first experience of a watch system ,split into an 'odds and evens ' watch ,3 hours on. We took the first watch from 1800 to 2100. With the increasing breeze we put a reef in the main and continued up the coast . On retiring to bed at 9pm the water rushing past my leeward(port) bunk lulled into a blissful sleep, for 45 minutes. I awoke to the boat going through a tack and now on port tack we were straight into the waves and the noise and motion made it difficult to sleep. When I came up on deck at midnight I expected to see 3 metre seas but they were no biggger than previously. On our second off watch sleeping was much easier with us having changed to a more off wind course.
Next day we gybed down the coast in a Southerly direction and then set a spinnaker for the first time. First experience for me of an asymmetrical kite. We all had a go at trimming the kite and helming with the kite up. After a letter box drop of the kite ,having sailed south of Sydney we worked our way back up wind . On the way a loud noise from signalled the shackle on Yankee halyard failing ! We returned to Rushcutters Bay to complete our trip.
Level 3 I was doing as were 6 more from the previous week and we had 5 incoming for a crew of 12. I've now met 31 crew and none are on my yacht ! After slipping lines and raising sails another MOB drill was to occur so I volunteered to be the rescue swimmer . The procedure is to be connected to the mast via a headsail halyard and take another halyard with you connected to a rescue hook. After being lowered over the rail it is just like being out on the trapeze on a dinghy except it's a 70 foot yacht. The first pass we missed MOB with the boat drifting away ,2nd with the casualty to leeward we were nice and close . Basically you're lowered in the water ,make contact the casualty attach the hook to lifting strops on their life jacket or put the rescues strip around them if unconscious. Then the crew winch you both back on board . It was pretty cool doing this in a warm flat Sydney harbour but having to do the real thing would be quite different .
Our level 3 was pretty much repeat . More whales ,more manoeuvres, unfortunately less spinnaker work than we were expecting ,more emphasis on sail trim ,making the boat go faster ,a little odds and evens watch competition on on VMG to windward . And more beer and rum at the CYCA. Every time I sail it just whets my appetite for more . Just as well.